Dental Arts of Green Bay, Northeast Wisconsin Professional Dentists
The doctors of Dental Arts Associates of Green Bay, Ltd. are experienced in all facets of general dentistry and provide dental services at our clinic located in Green Bay, WI. Please give us a call at (920) 494-9541 if you'd like to schedule an appointment or have any questions that we may help you with.
---
Our doctors are welcoming new patients. We'd love to meet you!
---
Emily E. Thompson, DDS
S. Patrick Maraka, DDS
Dara T. Flink, DDS
Zachary A. Graf, DDS
David C. Thompson, DDS
Alexander D. Metzler, DDS
---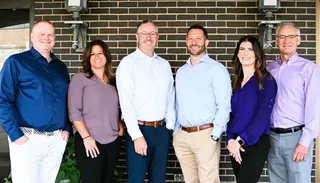 ---